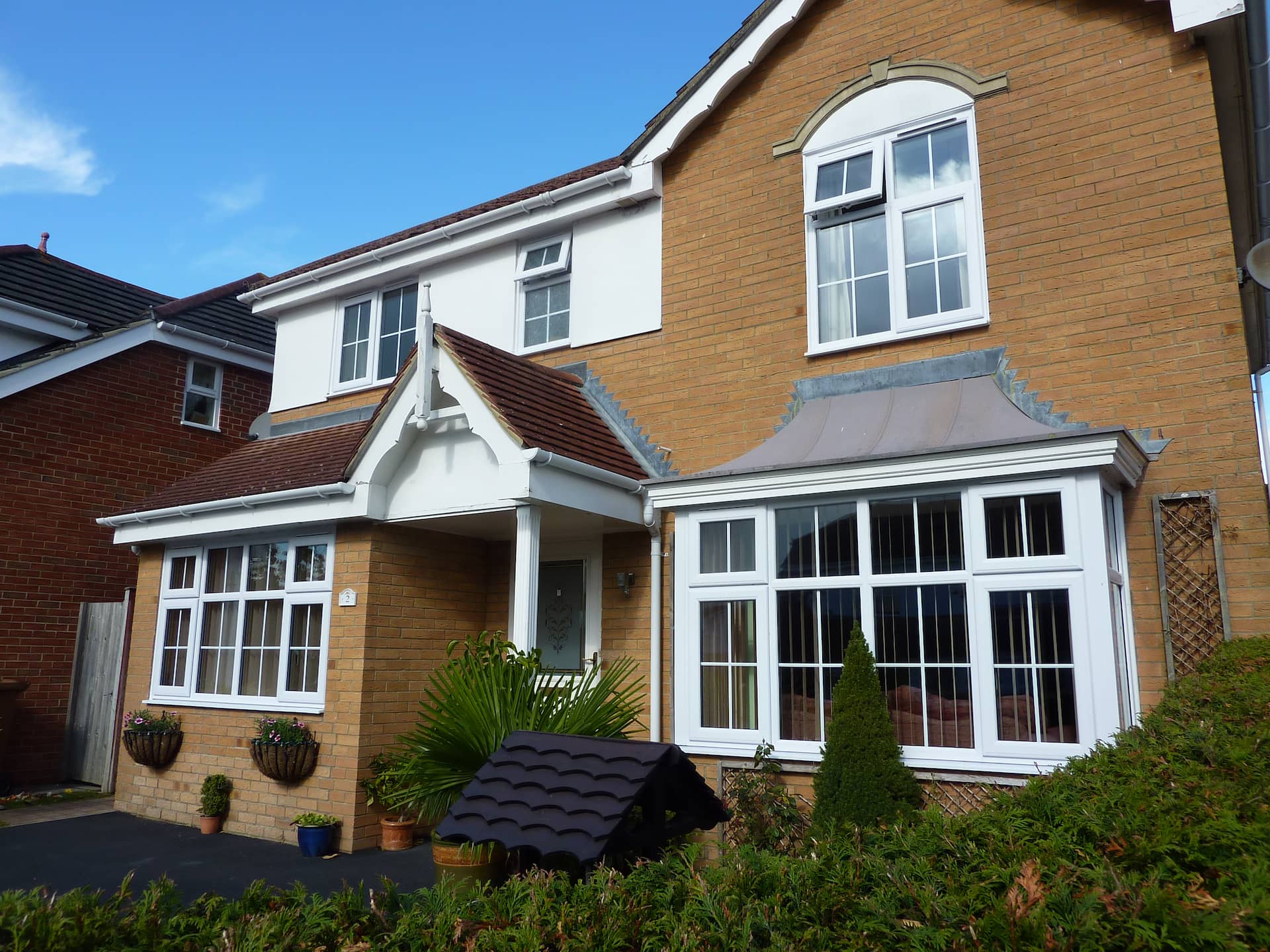 What window type will look best in my home?
Posted. 20 December 2020
Tags. Popular,
So, you've made the decision to replace your old windows with something more energy efficient, but now you've got to decide which windows you actually want in your home. There's a lot to think about when it comes to selecting the best window type for your property. When making your decision, you'll want to take both design and functionality into account.
This being said, it's difficult to know where to start, so here are our answers to some frequently asked questions.
Why is it important to match your window style to your home?
You're going to have your new windows for a long time, so if you have strong preferences for a certain style, colour, or finish – that's completely understandable! Your windows can tie the look of your whole property together, so getting new ones is an excellent opportunity to create the stunning exterior you've always wanted. Luckily, with so many designs available, it's easy to find a few options that match your existing aesthetic.
Government window regulations
While it's important to satisfy your personal tastes and have a home that you love, there's another good reason to match your window style to your home. The UK government's planning portal states that you do not usually need to apply for planning permission for the "insertion of new windows and doors that are of a similar appearance to those used in the construction of the house", so if you're careful with your window choice, you'll be able to avoid a tedious administrative process.
Conservation areas 
If you live in a conservation area, you might be subject to controls called 'Article 4 Directions' which are determined by the local authority. These rules restrict your right to do work on your house that wouldn't normally require planning permission, like replacing your windows with similar ones. This is so they can protect certain building features in the area. You should contact your local authority to check whether an Article 4 Direction applies to your conservation area and for more advice on replacing your windows.
If you live in a heritage property, listed building consent and extra types of planning permission may be required before you commence work on your house. Again, the government's planning portal can indicate what planning permissions are relevant to your project. If you know that you live in a listed building, then you should contact your local planning authority for more information or to apply for listed building consent.
In some instances, you might be denied planning permission for the installation of a different style of window to your current ones. To save time and potential disappointment, seek some expert advice before you submit an application or make any changes to your property.
You can also contact us to talk through our high-performance heritage window options if you need new windows for a listed building.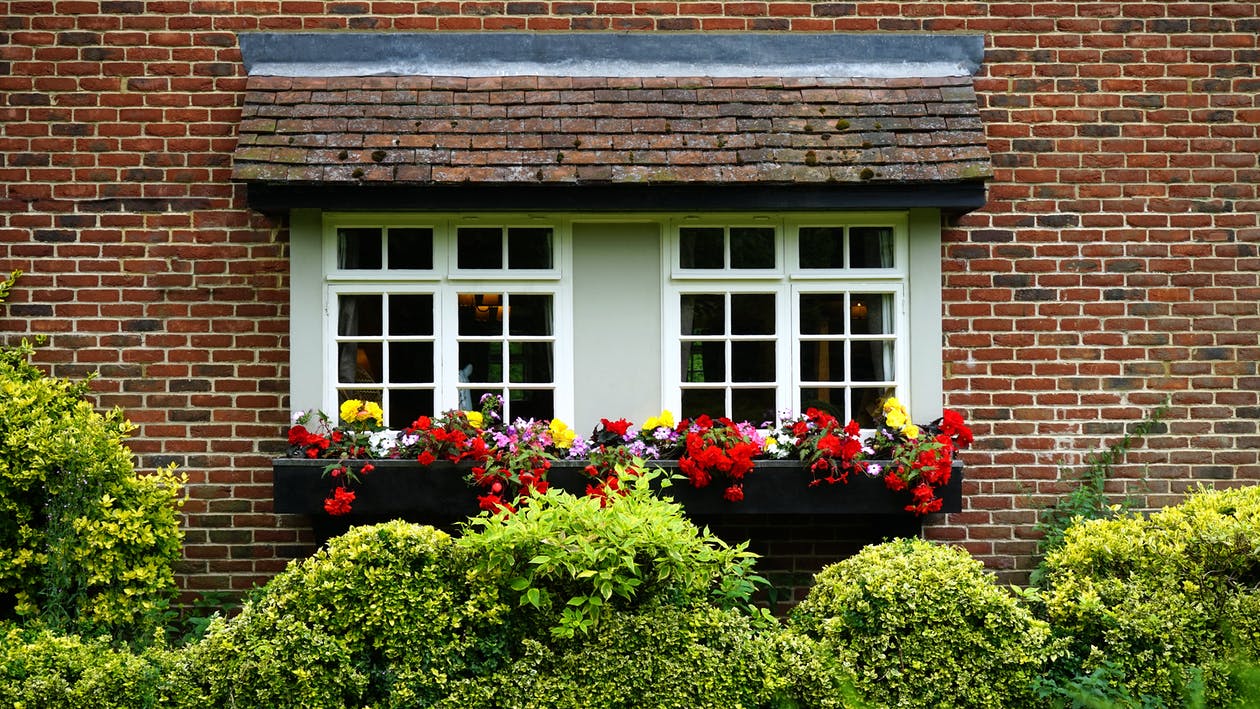 What windows are good for cottage-style homes?
Different types of windows are better suited to some properties than others. For instance, casement windows or sash windows work particularly well for cottage-style homes.
Casement windows can fit most spaces, open outwards, and can be fitted with a Georgian bar to create a multi-pane effect. Sash windows, on the other hand, contain one or more moveable panels, which you usually lift upwards or pull downwards to overlap with the other panel and open the window. These windows are often suitable for conservation properties, so should be a safe bet if you face restrictions on making modifications to your cottage.
If your property is old or in a remote location and gets particularly cold in the winter, PVCu casement or sash windows will provide excellent insulation and come with double glazing as standard. You can even choose to get your PVCu window in a wood grain finish, so you can benefit from PVCu as a durable, secure, and cost-effective option without having to sacrifice the traditional look of your cottage-style home.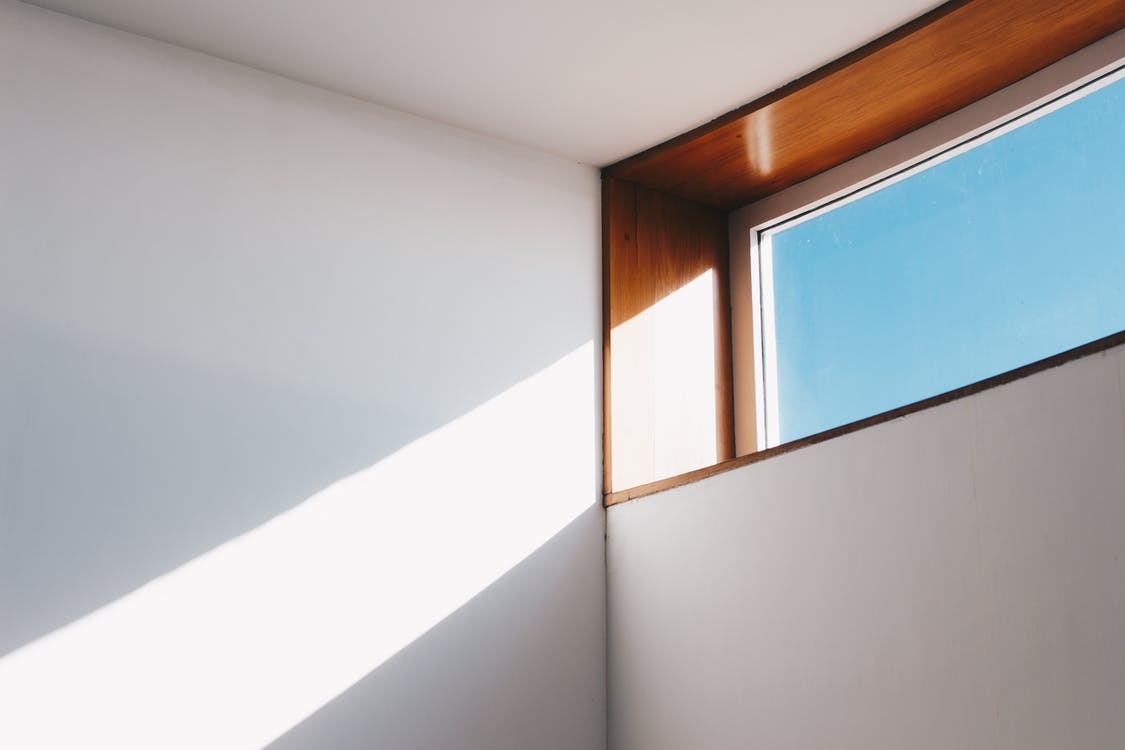 What windows are good for modern homes?
If your modern home is not bound by planning permission restrictions, you might want to take advantage of the wide range of window styles available to you. Whether you like the functionalities offered by tilt and turn windows, bay or bow windows, French windows, or the many others that you're free to install in your property, each can transform the feel of a room and bring their own advantages to your home. 
If you want to enhance the contemporary style of your home, opt for slimline windows that give you a sleek, clean aesthetic. Aluminium windows are incredibly strong, allowing you to have a greater surface area of glass in your pane for lots of natural light and sweeping views. Alternatively, flush casement windows sit flush against the wall of your house and nicely complement a modern aesthetic. 
If you're looking to draw attention to your modern property's traditional features, classic options such as sash windows can bring a touch of charm to your home, as can space-creating bay or bow windows.
What window type is most energy efficient?
Lots of window styles can be extremely energy efficient, so long as they are made to a high standard by skilled professionals. Generally speaking, whether you have double or triple glazing (rather than single glazing) is going to have a far greater impact on your window's efficiency than differences in design. Just ensure that you're buying your windows from a reputable provider, like us, and always ask about your window's energy performance rating.
Can you mix window types in a home?
Why choose one type of window when you can have multiple designs in your home? As you'll be using the rooms in your house for different things, they'll certainly benefit from different window types offering specific functionalities. If you want to ventilate some rooms while keeping them secure, tilt and turn windows might be a good option, whereas if you want to create a cosy reading nook in your living room, consider bay or bow windows. For rooms where you'd like to have a little more privacy, think about installing some decorative glass on a top-hung casement window, and if you're replacing a window in your basement, a bottom-hung casement window is a secure option that will still allow you to ventilate your house.
For more window advice, contact us to chat with one of our friendly experts or drop by our Weston-super-Mare showroom.