Add space, style and value to your home
Conservatories and Orangeries
A conservatory extension will flood your home with light, increase your living space and add value to your house.
Advances in technology mean that the days of conservatories being too hot in the summer and too cold in the winter are gone. New conservatories now come with so many options that they can be used just like any other room in your house.
From the style and size to the colour, doors, roof and all important finishing touches. We will work with you to design your custom conservatory and to complement the existing building style.
All our conservatories are weather and security tested and come with a 10-year guarantee.
Flood your home with light and give your living space a fresh new look.
Winter Sales : Up to 45% Off Windows and Doors
Because Weston has such a broad range of properties, we need to get some info before giving a price:
By providing your details, you will be contacted by Perfecta Windows regarding your enquiry. You will not receive marketing emails unless you choose to opt in. Privacy Policy.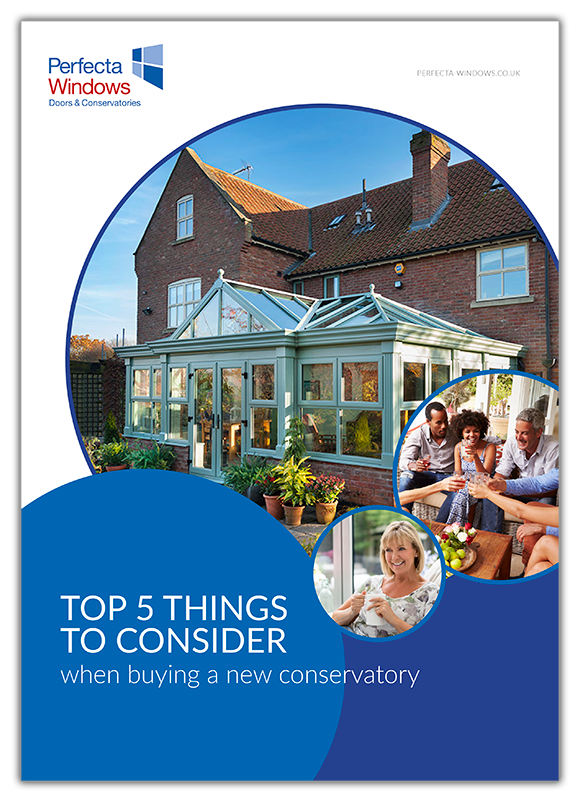 PLANNING YOUR DREAM CONSERVATORY?
NOT SURE WHERE TO START?
Our expert guide simplifies the process by giving you the top five points you need to think about first, so you can move a step closer to building your bespoke conservatory.
By providing your details, you will receive email communication from Perfecta Windows. You will be asked to confirm your request before receiving any further information. Please read our Privacy Policy for more information.