Windows
Improving homes in the Weston-Super-Mare community since 1963
Buy now, pay later
Interest free finance
Google 4.9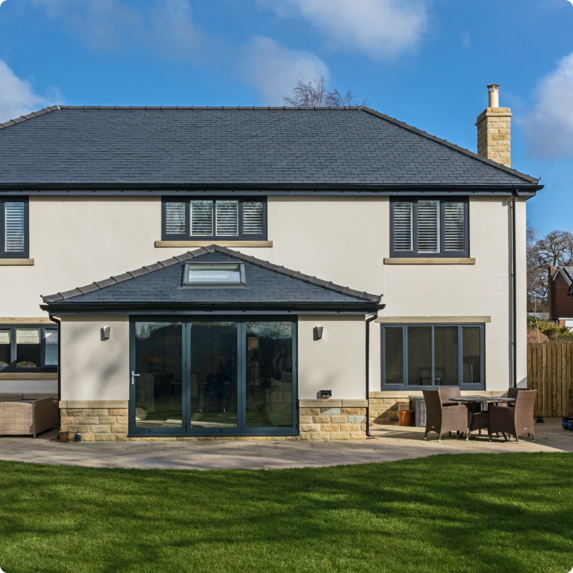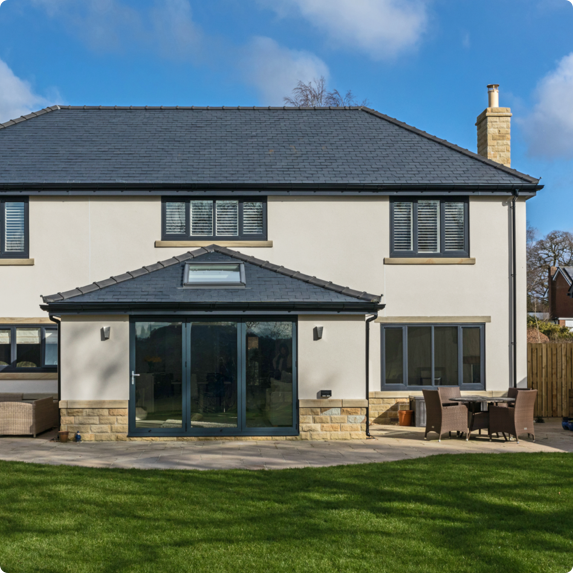 Windows
Are your windows at home needing some TLC? Are they looking tired and ready for a makeover? Then look no further! Our mission is to transform your home in Weston-Super-Mare by installing new and improved windows that will add elegance & style, while creating a space for you and your family to feel secure. 
All our Perfecta team members are from the area so know exactly what style of window complements your local neighbourhood and what doesn't. Our experienced team will ensure your replacement windows blend in harmoniously with the landscape, while enhancing your residence with the stunning upgrade it deserves. 
We make and supply an impressive range of styles & colours and we make sure we work together to find a design that's perfect for you. If you have something creative in mind or want to add your own decorative details then please let us know! We know that a cottage requires a different approach to a stately home and have many different elements for you to choose from, with our double-glazed window styles ranging from bay and bow to tilt and turn, sliding sashes to French and casement windows.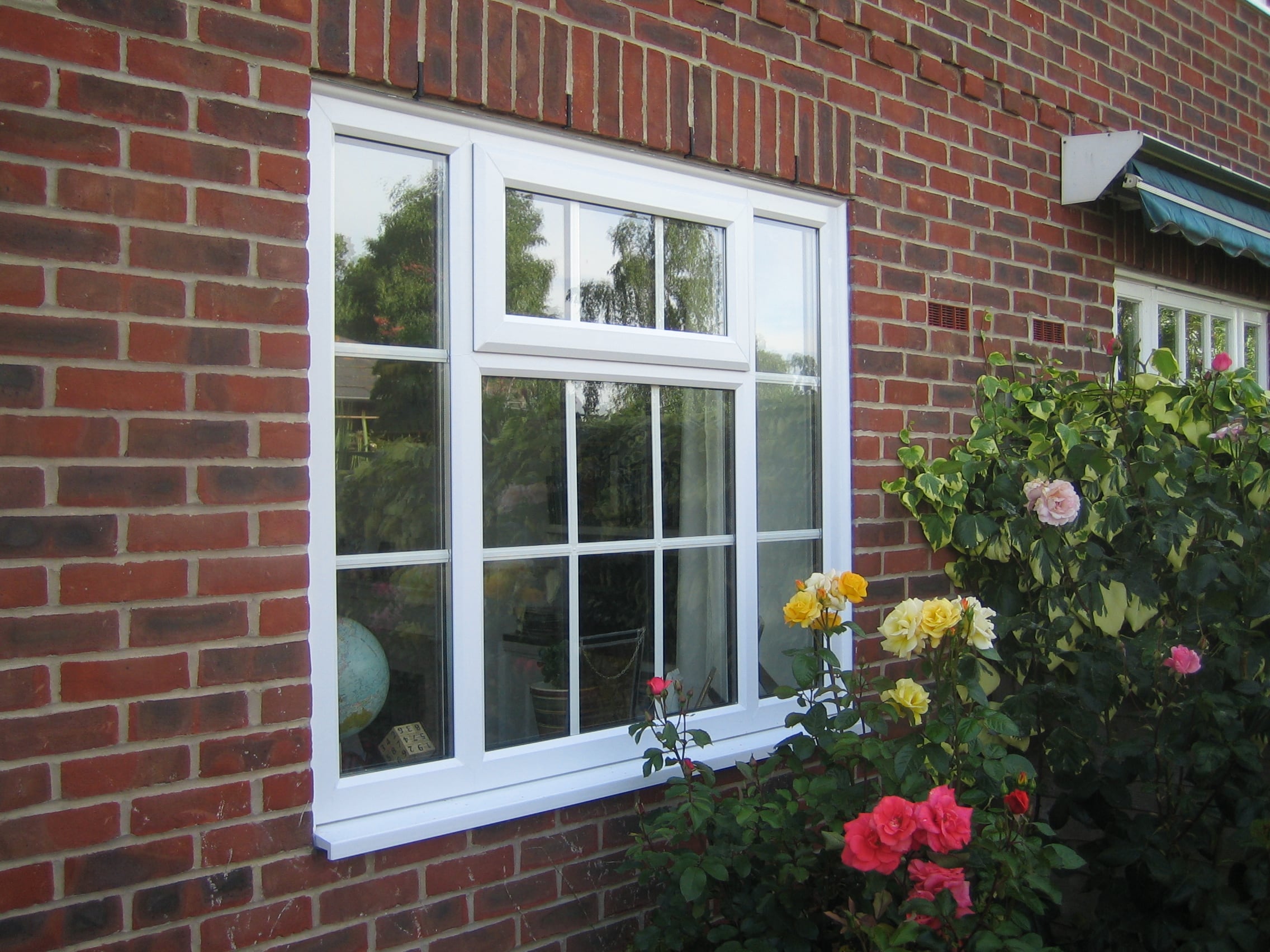 What style statement will you make with your new windows?
Looking to create the home of your dreams? Windows are a good place to start when looking to express your creativity and stamp your personality on your forever home. Choose from a stunning range of colours, glazes, frames and embellishments when browsing our installations.
Common questions
What type of window frame is best?
It depends on your individual requirements, including your budget, your taste, your house and what you're looking to achieve from your new window frames. 
Timber frames are a great choice if you're looking to add a homely touch to your traditional home. They do, however, require more maintenance than other frames and are prone to warping due to temperature changes. 
Aluminium will cost more, whereas UPVC is the most cost-effective option due to its insulative qualities and high performance. UPVC also allows your more creative freedom, as it comes in a variety of different finishes, including wood, so is a popular choice amongst homeowners. 
If you're unsure which frame is right for you, then get in touch with one of our expert advisors today. 
What type of glazing should I get?
Most window companies install their windows with double glazing as standard, though the quality can differ. At Perfecta, we've found that a 28mm unit with a 20mm gap between the panes to be the most energy efficient out there, while also reducing noise pollution. Single glazing is incredibly inefficient and rarely used in new properties today.
If you would like to take that one step further in insulating your home, then get in contact with one of our experts today to discuss our triple glazing options. With three panes of glass and two gaps, these will really help reduce your household bills and are perfect for exposed rural properties.
Can I expect energy savings with my new windows?
In most cases, yes! It depends on whether your windows were thermally efficient before. If you're upgrading your existing single glazed windows to our double or triple glazing, then absolutely! If your windows are fairly old and rickety, their airtight seals may have withered allowing draughts to seep in, reducing their efficiency even further. 
Installing our brand new double or triple glazed windows is a great solution if you're looking to better insulate your home and as a result, save on those energy bills
What is the warranty for windows at Perfecta?
Our windows carry a written guarantee of up to 10 years*. At Perfecta, customer satisfaction is our number one priority and we want to ensure you are happy with your new windows for years to come. All our windows are made from the highest quality materials and are installed by our expert engineers that will not leave the property until you are fully satisfied. 
The guarantee may be for 10 years, but when properly maintained your windows will last a lot longer. If you have any questions about how to maintain your windows or are thinking about getting some new ones installed, then talk to an advisor today.
*Conditions apply, please ask an advisor for details.
Can I match the design of my windows to my house style?
Absolutely! We allow you to have creative freedom over your new windows so that they can be designed to be the perfect fit for you and your home. We know everyone has an individual taste and style, so provide an impressive range of colours and finishes for you to choose from. 
Our standard uPVC windows come in a variety of wood finishes, or you can choose a colour from our Premium range; from elegant sage green to a more daring bright cherry. If you have an idea in mind or are looking for some inspiration, then get in contact with one of our advisors today and we can help make your window dreams a reality.
Do I really need new windows?
Unfortunately, windows don't last forever and will need replacing at some point. You want your windows to perform highly all year round and there are some telltale signs to look out for that would indicate your existing windows are due for a makeover: 
They're hard to open or close

There is condensation between the two glass panes

You can see visible degradation of your window frame

Your inner window pane feels noticeably cold 
If these factors ring true, get in contact with an expert advisor today to talk through your window replacement options. 
0% APR representative on orders over £3,000
We have various low-cost finance options available. Get a quick quote and apply for finance at the same time.