Lasting products, guaranteed
It's our top priority to ensure all our products are of the highest quality. We want our customers to reap the benefits of their new home improvements for years to come, though you can take further comfort knowing everything we sell comes with a comprehensive insurance-backed guarantee.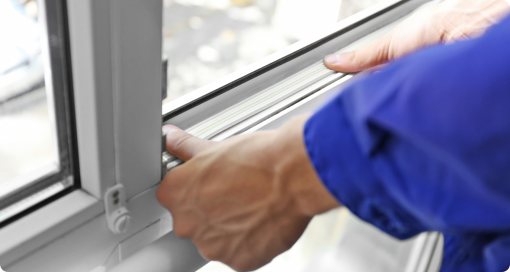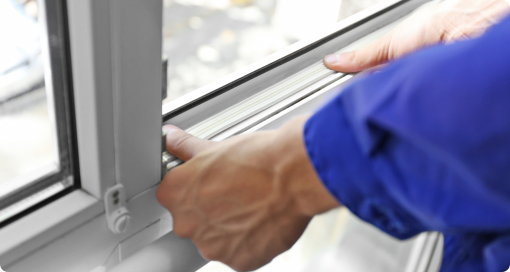 Please get in contact if you have an issue with your product, whether that's regarding a break or if they're not functioning as they should. If you have defective PVCu and Aluminium windows or doors, we will repair or replace them for free as long as the issue occurred less than 10 years after their manufacture. 
Please ensure you read both sides of your contract for full terms and conditions, or contact a member of our team with the physical copy so we can take a look at your contract together and check you're still under guarantee
We promise to uphold our end of the deal, but your new windows and doors also require some simple upkeep in order for them to last as long as possible. If you would like to maintain that 'new windows and doors' feeling, please take a moment to read our care instructions below as we've explained some simple ways to keep your Britannia products in tip-top condition and your guarantee valid.
uPVC Care
Taking care of uPVC is really easy
To keep it clean, just wipe it down with warm soapy water. Abrasive products and solvents like glass cleaner, metal polish, and scouring pads may damage gloss finishes or woodgrain effect finishes, so they should be avoided.
If stubborn marks don't budge, they can be removed with a specialist uPVC cleaner.
To prevent condensation from building up, clear any debris from drainage slots between the bottom of the window and the external sill, and from inside the sashes when the window is open.
Glass Care
Whilst the glass used by us will be of good quality it may feature minor imperfections & blemishes & will be assessed according to Glass & Glazing Federation guidelines.
Just use a non-smear glass cleaner product and a paper towel to keep your glass looking shiny and new.
Spray the cleaner directly onto the glass and into the corners, then wipe down vigorously with the paper towel until it's nearly gone. Then turn over the paper and buff until dry. For the very best finish, do the same to the outside of the window – until you can see your reflection in it.
External Glass
Clean every four months

Keep it grit and grime free with warm soapy water

Finish with a glass cleaner

Only use a soft cloth or paper towel.
Internal Glass
Clean once a month

Finish with a glass cleaner

Only use a soft cloth or paper towel.
Hardware
Any metal-to-metal joints that do not have nylon bearings should be lubricated once a year with light engineering oil such as 3-in-1. These joints include friction stays, hinges, espagnolette, gearing mechanisms, shootbolts and locking mechanisms.
Rollers on door bolts, espagnolettes or shootbolt mechanisms that engage with locking keeps should be lubricated once a year with light grease such as lanolin.
How to keep your hardware clean
Remember to clean your window furniture every four months.

Use a soft duster or a damp chamois leather to remove dust and dirt

Superior polishings and coatings eliminate the need for regular polishing and cleaning

Avoid abrasive products and solvents such as metal polish, scouring pads and acetone.
Cleaning tips
It's a good idea to remove all rings, bracelets and watches before cleaning glass to prevent scratching.

For your safety, never walk on a bay roof or lean a ladder against the frames, glass or guttering. If access is required above a large bay window, tower fixed scaffolding is recommended.

And remember to use the right cleaning technique for the right part of the window, as outlined below, to keep them looking their best.
Handles
Just wipe with a damp cloth and dry thoroughly to remove dirt and dust.
Seals
Effective weather seals prevent draughts and stop heat escaping from your home. To keep them doing the job well, clean with a damp cloth. If a seal becomes dislodged from its grooves, simply slide them back into position to avoid damage.
Composite doors
Composite doors work hard to protect you and your home, but it's not hard to look after them. Here's how to care for each part of the door:
Door Leaf
Wipe away grime and grit with warm water and dry with a soft cloth.
Door frame
Wash with warm soapy water. Stubborn stains might require specialist uPVC cleaner.
External glass
Wash with warm soapy water and a soft cloth. Finish with a proprietary glass cleaner.
Leaded glass
Wash with warm soapy water and a soft cloth, and finish with a proprietary glass cleaner. Natural oxidation will occur over time.
Hardware
Take a clean cloth and warm water with a mild detergent, then simply wipe clean to a shine. Add light engineering oil such as 3-in-1 to all moving parts, especially if you live near the coast or an industrial site.
Hinges
Lubricate with light engineering oil.
Cylinder locks
Use a Teflon-based lubricant, not oil or graphite powder.
0% APR representative on orders over £3,000
We have various low-cost finance options available. Get a quick quote and apply for finance at the same time.
Customer stories
We pride ourselves on outstanding customer service and enjoy hearing your experiences of our products in your homes.