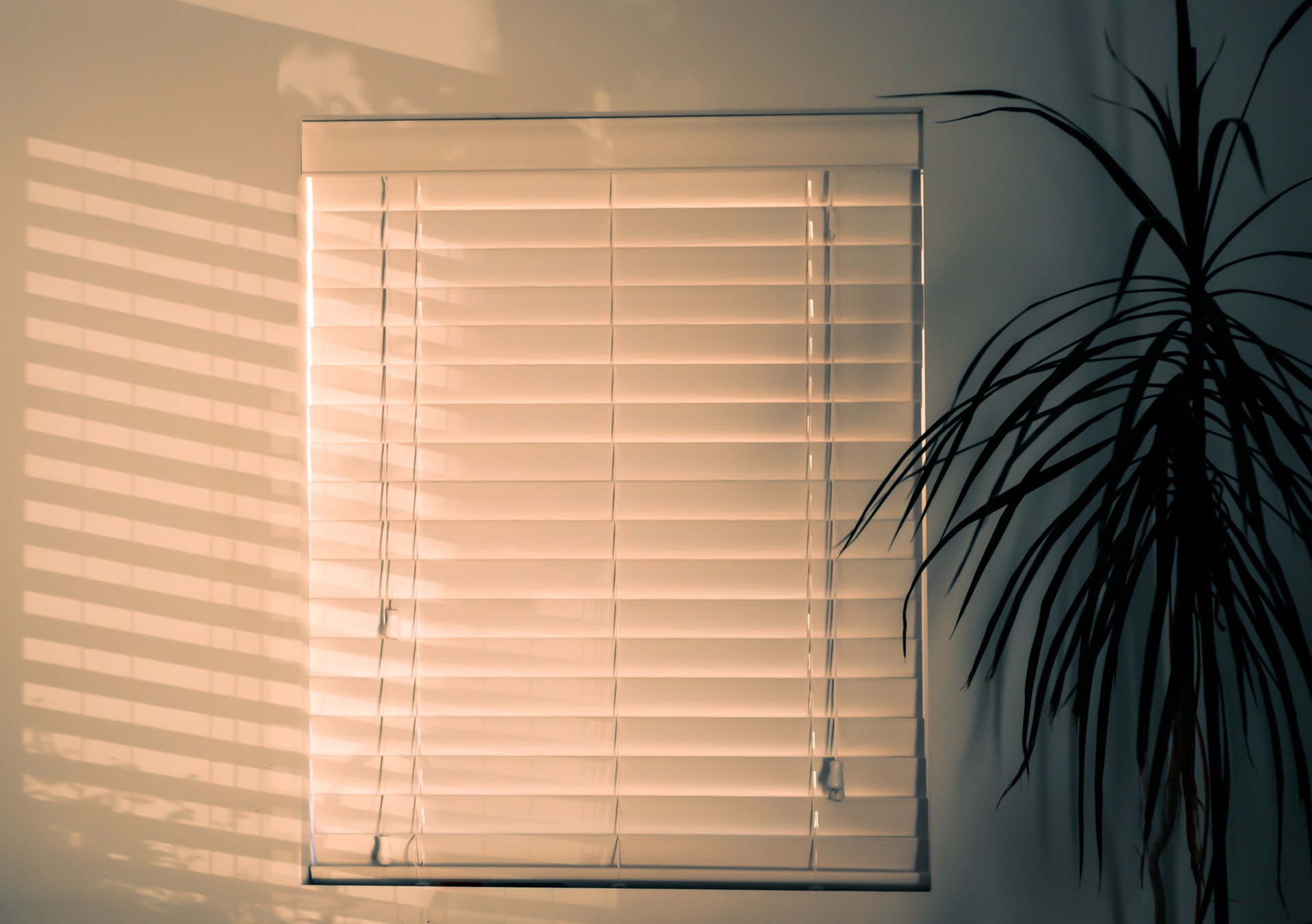 How to keep your house cool in summer
If you're anything like us, you can't wait for the summer. Longer days, sunshine and no need for big coats and jumpers – what's not to love? Well, sometimes, the summer heat can get a bit too much indoors. Opening the windows might offer a slight breeze, but what else can you do?
When the warmth is making it difficult to sleep or you just find it too muggy in the daytime, here are some handy tips to keep your house cool in the summer.
Close your blinds
When the sun is shining, it's tempting to throw the curtains wide and embrace it. However, the streaming sun really heats up indoors. Keeping your blinds or curtains closed through the day keeps your home shaded and cooler. Closing the curtains in rooms you don't use in the day means they're cool when you want to spend time in them, later.
Maybe double-down on keeping the sun out and hang blackout curtains or blinds. They're especially helpful in south-facing windows and in upstairs rooms or an upper floor flat.
Close doors and windows
Closing doors and windows might feel a bit counterintuitive – surely opening them circulates the air?! Yes, but an open door also lets in hot air. By closing your doors and windows, you keep the heat of the day out.
Closing doors also improves the impact of air conditioning by moving the cool current around the room you're in.
Open windows at night
At night, though, when it's cooler outside, throw open your windows to create some airflow and sleep better in the summer. 
Has all this window talk got you wondering about new windows for your property? New windows boost energy efficiency and give your home a fresh look – feel free to browse our brochures. 
Make a cold mist machine with a fan
When the mercury rises, an electric fan is a great investment. Make it even more effective by placing a bowl of ice in front of the fan. As the ice melts and evaporates, the fan circulates the cold droplets, just like an air conditioner. Enjoy the refreshing breeze!
Locate your fan carefully
As fans move air around, where you set them up makes a difference to the room temperature. It's a good idea to place a fan by a window or in a hallway. That way, it draws cooler air (from outside or a colder part of the house) and moves it into the warmer areas.
Cold water bottle
A hot water bottle is the perfect companion for chilly feet in the winter. But swapping hot water for cold is blissfully cool in the summer. Fill your water bottle and pop it in the freezer, and you'll have an ice pack ready to go.
Switch off your appliances
Electric appliances produce heat. Even if a device only emits a little bit of warmth, it all adds up! Keeping all electricals off might not be plausible if you're working from home, but unplugging anything unnecessary tackles the heat. Maybe turn your phone off overnight rather than charging it at the wall. 
Turn the lights off
Just like tech appliances, light bulbs emit heat. Turning lights off cools the house and saves energy. If you do need to keep lights on, switch to low-energy bulbs that produce less heat.
Get some houseplants
Houseplants are blooming marvellous. They pep up your home, support your mental wellbeing, purify the air and release cooling moisture. Invest in some plants to brighten up your living room, home office and smile.
Switch on your bathroom fan
If a bathroom fan can pull hot air away after a steamy shower, it can remove warm air at other times, too. The same goes for the extraction fan in your kitchen, which gets rid of steam and heat generated by cooking.
Wet sheets
As you'll probably agree, the prospect of sleeping on wet sheets isn't appealing. But hanging cold, damp sheets – maybe in front of your open window – helps bring the temperature down. It will offer some welcome shade, too.
Double glazing 
As well as keeping your house warm in the winter, double-glazed windows mean cool summers. Double glazing regulates the temperature of homes and offices – it even reduces overheating in conservatories and orangeries.
If glare from the sun on top of the summer heat is a problem, you might appreciate UV filter glass. Windows with a UV filter reduce the impact of bright sunlight on screens, making it a welcome addition if you need to use a computer or want to watch TV. 
Whether upgrading your conservatory to keep your house cool in the summer is part of your plan or UV filter windows sound like a great idea, give us a call to discuss your options. Our friendly team will be happy to answer any questions. Or just pop into our Weston-super-Mare showroom.